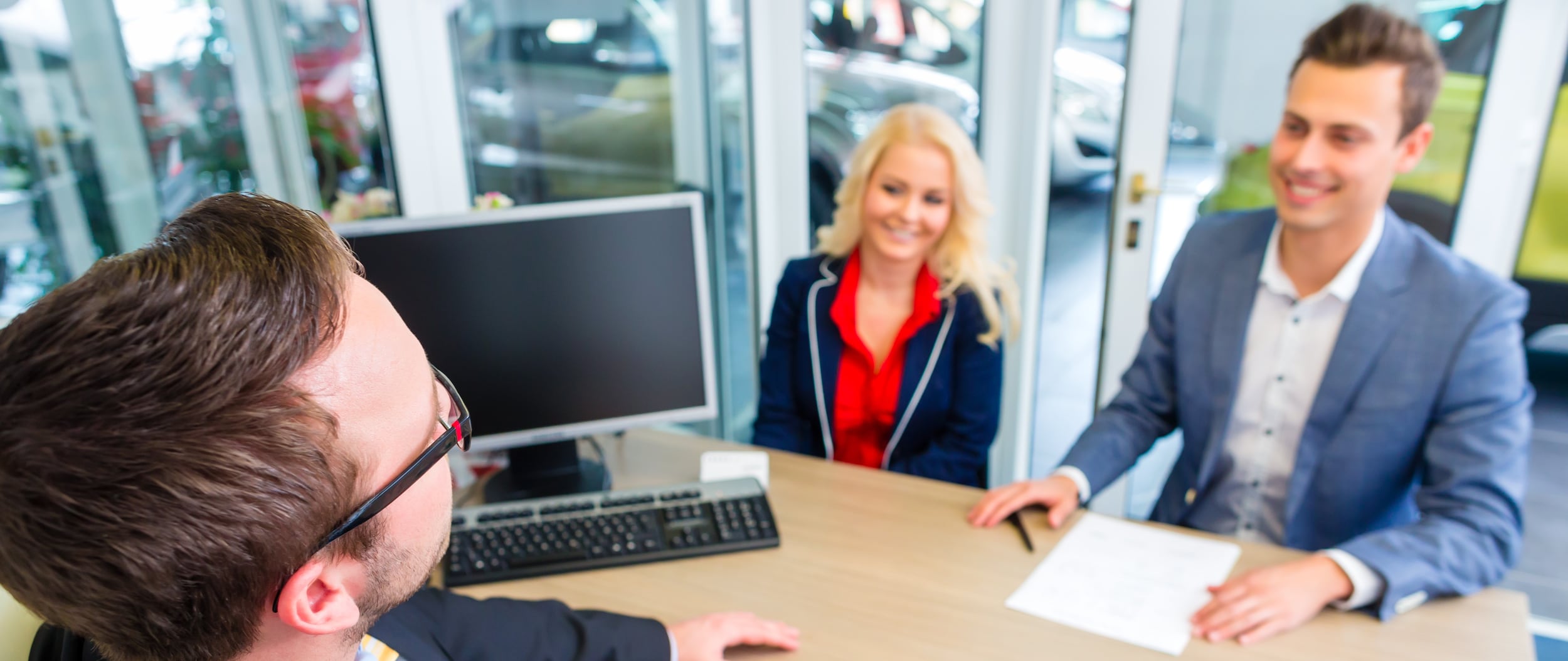 Window shopping for a car, truck, or SUV can be an awesome experience. Imagining yourself cruising down a sun-soaked highway in Jacksonville, FL with wind in your hair and the sound system blasting. Making that daydream a reality can be a stressful process. That's where the finance center at City Mitsubishi comes in! From trading-in your current vehicle to finding an auto loan that works for your budget, we're here to help you through every step of car-buying journey.  
Apply for Financing in Jacksonville, FL Online
If you're interested in financing your next car, truck, or SUV, you won't encounter any red tape or intrusive background checks at City Mitsubishi. Just a streamlined online financing application that allows you to get pre-qualified for the auto loan you need in no time. Fill out the form today to get on your way to a great new vehicle!
To Finance, Lease, or Purchase Your Next Vehicle?
Finding the perfect new or pre-owned vehicle for you can be hard enough without figuring out how to get it into your driveway. If you're struggling to decide whether to finance, lease, purchase your next vehicle out right, City Mitsubishi can help you make that difficult decision. We've help customers with various financial situations from all over the Jacksonville area and will work to find the ideal solution for your unique set of needs. Rest assured, you're in good hands at our finance center.    
Calculate Your Monthly Payments at City Mitsubishi
Before you sign on the dotted line, it's best to get a clear idea of how much your next vehicle will cost you on a monthly basis. We provide an easy-to-use Payment Calculator that will give you a precise estimation of what your monthly car payments will be. This way you can have the full picture of your financial outlook before committing to a car, truck, or SUV for the long haul. Don't be startled by the tiny number that may appear on your screen, either! City Mitsubishi takes great pride in our low monthly payments.  



Value Your Trade-In Vehicle in Jacksonville, FL
Trading-in your current vehicle is a great way to ease the financial burden a new vehicle purchase can place on your budget. City Mitsubishi uses a Kelley Blue Book vehicle trade appraisal form to give our customers the true market value of their cars, trucks, and SUVs. After all, we rely on these rides to stock our wonderful inventory of pre-owned vehicles. Get started today to see how much your vehicle is worth.  



Contact the Finance Center at City Mitsubishi in Jacksonville, FL
At City Mitsubishi, we know the process of financing a new or pre-owned vehicle can seem insurmountable. We never want to see financial constraints stand between our customers and a reliable car, truck, or SUV. That's why we strive to provide a variety of flexible, transparent financing options. If you have any questions or concerns, reach out online or visit our dealership in Jacksonville, FL. The keys to your dream car are closer to the ignition than you think!